Facts about the St1 Refinery
200+
top professionals working at the refinery
11 500
tonnes of crude oil per day
600+
ships managed per year
24/7
refinery is operational around the year
Main products: petrol, sulphur-free MK-1 diesel and other middle distillates
The St1 Refinery develops and refines liquid fuels. Situated in Gothenburg, Sweden, the St1 refinery has a processing capacity of 30 million barrels of crude oil per year, or 11,500 tonnes per day, equivalent to around 25% of Sweden's total oil product demand. The utilization rate, which describes the utilization of all different units in the refinery, was as high as 87.8% in 2017.
The St1 Refinery's main products are petrol, sulphur-free MK-1 diesel and other middle distillates such as liquid gas. We have a high ability to meet special product specifications and currently deliver more than 60 different products. Most of our refined products are sold through our own St1 and Shell network in Sweden, Finland and Norway.
At the refinery we always put safety first. Read more here (link) about our personnel safety work both inside and outside the refinery area.
Exemplary environmental record
Environmental production is St1's key consideration. The St1 Refinery was the first refinery in Europe to acquire ISO 14001 environmental certification, and was registered according to the EMAS (Eco-Management and Audit Scheme) in 1997. We set annual environmental objectives and targets for our refinery and closely monitor our progress in achieving them. Last year our target achievement was 100%. The refinery's EMAS environmental statement is published annually.
The St1 Refinery is one of the most energy efficient refineries in the world. Most of the refinery's energy needs are met by its own gas production, and nearly a third of the heat generated by the plant is recycled to the City of Gothenburg's municipal heating network to provide heating for some 70,000 homes, enabled by the world's largest waste heat recovery installation.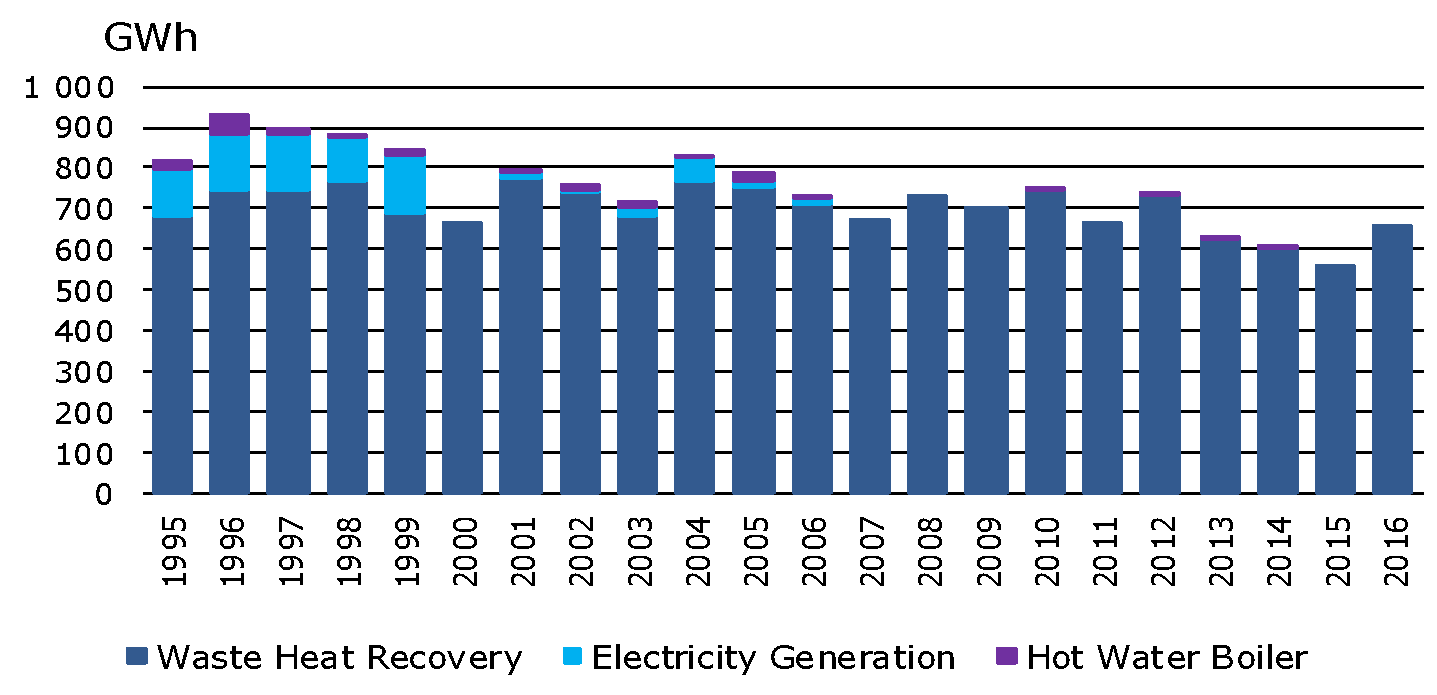 We systematically develop our operations to ensure low-emission production. Over the past decade tens of millions of euros have been invested in the production of best-quality environmental products and the reduction of production emissions. All of our produced fuels meet the current environmental requirements. Furthermore, we are developing new fuel products that reduce fossil CO₂ emissions in transportation, such as our 1st Renewable branded fuels, which offer the highest guaranteed bio content available for standard diesel and petrol cars on the Swedish fuel market.
Refinery on its way to biorefinery
St1's vision is to be the leading producer and seller of CO₂-aware energy. To achieve this vision, we strive to develop and commercialize functional and environmentally sustainable solutions to replace fossil energy with renewable energy. The St1 Refinery plays a key role in realizing our vision and fulfilling our long-term advanced renewable fuels strategy. A hydrogen manufacturing unit is being constructed with the goal of starting the production of renewable diesel at the refinery in the early 2020s.