The energy company St1 is planning the first synthetic methanol plant in Finland next to the Finnsementti factory at the Ihalainen industrial site in Lappeenranta. The Ministry of Economic Affairs and Employment has granted a funding of EUR 35.4 million to St1's Power-to-Methanol Lappeenranta project, which aims to produce renewable synthetic methanol to replace fossil fuels used in maritime and road transport. St1's goal in the commercial-scale pilot project is to develop a replicable and scalable synthetic methanol production concept.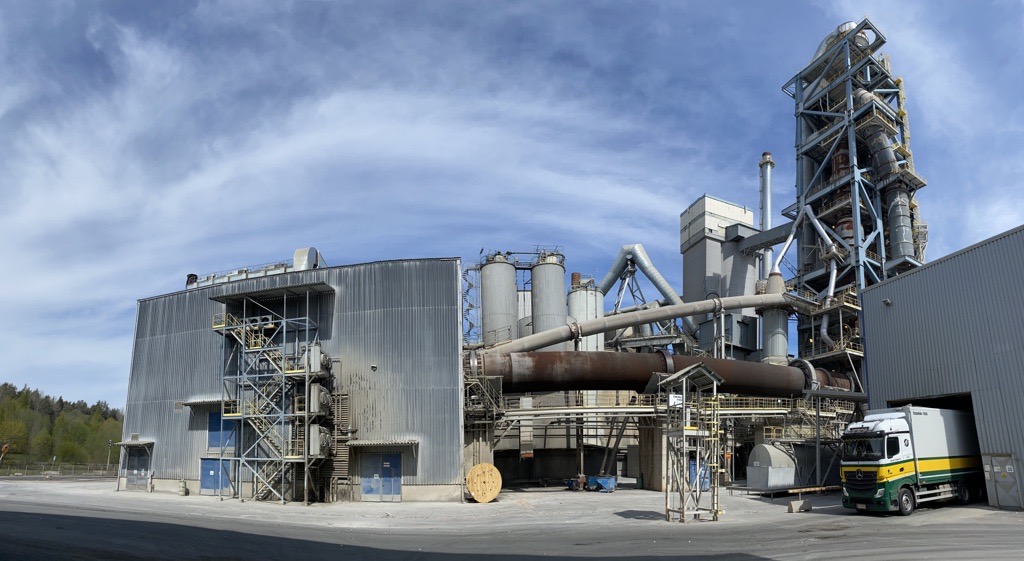 The Ministry of Economic Affairs and Employment funding decision is conditional, as it requires approval from the European Commission. The funding is provided from the European Recovery and Resilience Facility (RRF).
The project will advance to the investment decision phase once business plan and all of the planning and impact assessment processes required for the permits have been completed. If the project advances according to plan, the plant will be operational in 2026.
The plant will produce about 25,000 tonnes of synthetic methanol per year. The employment impact of the construction phase of the project is about 250 full-time man-years and it will generate more than 20 new permanent jobs.
New pioneering, low-carbon Power-to-X technology project
Synthetic methanol is an important future low-carbon fuel. St1 has studied the production of synthetic methanol with the LUT University for years, and it has been shown to be a potential and feasible concept. LUT will continue to be heavily involved in the development cooperation within the project.
The synthetic methanol production plant in Lappeenranta will use the hard-to-abate carbon dioxide emissions from the limestone raw-material at the Finnsementti factory, reducing the emissions of the cement factory considerably. The other raw material needed is green hydrogen produced in an electrolysis process involving wind power and water. Synthetic methanol is produced in the synthesis of carbon and green hydrogen. Correspondingly, the waste heat generated in the production of synthetic methanol will be used in the district heating network of Lappeenrannan Energia.
The synthetic methanol produced in this project will be distributed directly for use in maritime transport through St1's own distribution network. It can also be used as a fuel component for road transport to replace fossil components in the current logistics and distribution network.
The pilot project grants privileged access to the developing market
The investment support will allow for the concept to be implemented in Finland for the first time and build competences for extensive scaling and replication while improving our energy self-sufficiency. The St1 Power-to-Methanol Lappeenranta project is an excellent example of the full utilisation of sector integration within the energy sector in Finland.
There are plenty of applications aiming at low carbon emissions and the demand for methanol as a replacement for fossil fuels will grow remarkably in the near future.
"The Nordic market for synthetic fuels will grow considerably in the coming years. The timetable of our pilot project would allow Finland access the first wave of industrial applications and, consequently, the establishment of the synthetic methanol market and solution scaling. The project will also provide the involved parties with important expertise, which will also be used in advancing other Power-to-X projects. We are delighted that the City of Lappeenranta and other local parties are fully invested in this project," says St1's Head of Energy Transition Business, Riitta Silvennoinen.
St1's Power-to-X projects advancing on many fronts

St1 has extensively studied the potential of using and producing various Power-to-X products, such as synthetic methane, green ammonia and synthetic kerosene.
In the summer, St1 signed a memorandum of understanding with Vattenfall about developing a fossil-free value chain for synthetic aviation fuel in Sweden. In May, St1 signed a preliminary agreement with Vantaa Energy about cooperation in the distribution of electric fuel. Last year, the company signed a memorandum of understanding concerning a green ammonia development project in Northern Norway with an aim of producing green ammonia for a wide variety of renewable energy products designed for transport and industry.
For more information, please contact:
St1, Riitta Silvennoinen, Head of Energy Transition Business
tel. +358 50 589 3036, riitta.silvennoinen@st1.com

St1 Nordic Oy is an energy Group whose vision is to be the leading producer and seller of CO2-aware energy. The Group researches and develops economically viable, environmentally friendly sustainable energy solutions. St1 focuses on the fuel marketing activities, oil refining and renewable energy solutions, such as advanced biofuels and industrial wind power. The group has 1,290 St1 and Shell branded service stations and gas filling points in Finland, Sweden and Norway. Headquartered in Helsinki, St1 currently employs more than 1,200 people. www.st1.com

Power-to-X technologies
Power-to-X (P2X) technologies produce renewable synthetic fuels (electric fuels) by using the carbon dioxide emissions from various industries and green hydrogen produced with renewable electricity as raw materials.
They allow for converting renewable electricity, such as wind power, into a product, such as methanol, that can be stored more easily and taken into use whenever necessary. P2X technologies are the most scalable technologies that provide alternative fuels to replace fossil fuels.
The use of and demand for synthetic fuels are driven by EU regulation, national mandates and the carbon neutrality goals of customers in the transport sector and industry, for example.
Synthetic methanol
Synthetic methanol is considered to have potential due to its wide range of applications in the market. It can be used as such as a fuel for maritime transport or blended into road transport fuels as such or with further refined to replace fossil fuels. Synthetic methanol can be introduced to the market through the current logistics and distribution infrastructure.
In addition to its applications related to fuels, methanol has a key role as one of the basic raw materials in the chemical industry. It can be used in various downstream products, such as glues, solvents and plastics.