As a company in transition, we need more and new legs for sustainable growth and to build a profitable future business. In the process of renewing the business, we are also drawing our energy transition roadmap that will guide our operations going forward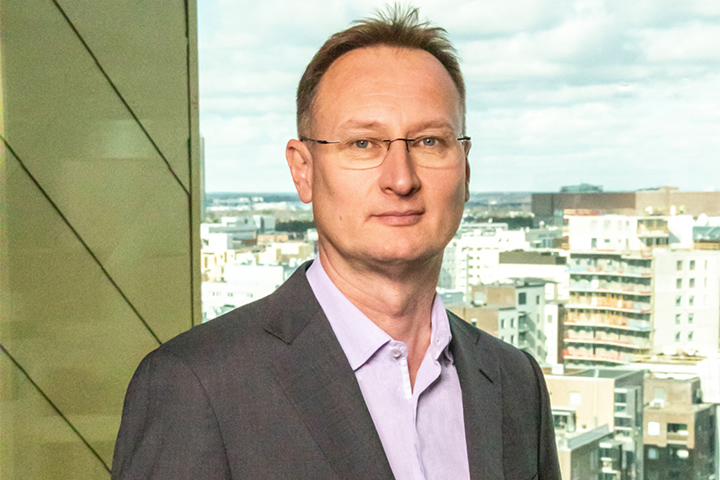 Fit for the future
CEO's review Gamechanger 2021
The roadmap work is governed by society's regulations and decisions, technological advancements as well as the business's adaptation to new situations and the demands of the customer base.
Our growth opportunities arise by developing and exploring new business areas and opportunities while ensuring a healthy cash flow. We also accelerate growth via acquisitions and strengthen our operations by strategic long-term partnerships in various areas
Despite declining volumes, liquid transport fuels will continue to play a major role for a very long time. They will continue contributing a significant part of our cash flow and allow us to introduce more and more sustainable energy to the market. Our vision is to be the leading producer and seller of CO2-aware energy. We realize our vision through investments in the energy transition and at the same time we build world-class expertise in the energy sector.
St1 Nordic has signed the UN Global Compact. Through our own sustainability work, we commit to supporting and implementing the ten core principles of human rights, working life, the environment and the fight against corruption.
The financial year
Despite the challenging market situation, St1 performed strongly in 2021. Our organization continued the business development and planned investments in the current business operations as well as in renewable energy projects.
The net sales of the St1 Nordic group in 2021 amounted to EUR 6.4 billion, up EUR 1.5 billion year-on-year. The net sales increased because of the sharp increase in the world market prices of oil products during the year as well as slightly increased sales volumes of service stations and direct sale. Finland, Sweden, and Norway accounted for 24%, 50%, and 26% of net sales, respectively.
Operating profit amounted to EUR 181.4 million, up EUR 18.5 million year-on-year. Earnings after tax amounted to EUR 148.8 million, while earnings in the previous year amounted to EUR 126.8 million. Refining and wholesale margins were considerably higher than in the previous year as the oil markets recovered from the COVID-19 pandemic. The significant increase in the oil price during the year had a positive impact on the result through the inventory impact.
Regardless of the ongoing strong price competition and local impacts caused by the COVID-19 pandemic, the Retail and Direct Sales markets slightly improved their performance levels. Write downs carried out by the subsidiary St1 Oy concerning the investment in the Otaniemi geothermal heating plant pilot project in Espoo, Finland, and the Bionolix plant producing ethanol and biogas in Hämeenlinna, Finland, decreased the results.
Cash flow from operating activities amounted to EUR 233.7 million. The company made the largest investments in its history: A total of EUR 279.1 million. Most of the investments concerned the biorefinery to be built in Gothenburg and the acquisition of the St1 BioGas AB in Sweden.
"Energy companies need to show leadership in bravely promoting and developing scalable game changing solutions."
Towards more sustainable and even stronger value chain
In 2021, we saw many strong renewable energy openings. We broadened our strategic focus areas to biomethane and worked for new growth opportunities in circular economy.
We entered the biogas business in all our markets: In Sweden, we acquired E.ON Biofor and its production plants and distribution network. In Finland, we developed a joint venture with food company Valio with the aim at producing biogas from dairy farm manure. In Norway, we are building biogas infrastructure in cooperation with Nor-log Gruppen and Knapphus Energi.
We entered a joint venture with SCA to produce liquid biofuels. SCA will supply tall oil to the joint venture and together we invest in the St1 Gothenburg Biorefinery. The construction of a biorefinery connected to our Gothenburg refinery is underway and the plant is expected to be completed in 2023. The biorefinery will produce renewable HVO diesel, naphtha, and sustainable aviation fuel (SAF).
As a part of the SCA collaboration, St1 also became the owner of 50% of SCA Östrand Biorefinery. The biorefinery is a development project, where the aim is to produce liquid biofuels based on black liquor (a by-product from kraft pulp production) and solid biomass (such as sawdust or bark).
The partnership with SCA is a key factor in the implementation of our investment program for renewable fuels and it secures the supply of renewable feedstock materials to meet the ambitious Nordic climate targets for 2030.
In 2021, we also worked on the acquisition to further strengthen our value chain upstream of feedstock collection. That work was realized in early 2022, when the acquisition of the food waste refiner Brocklesby Ltd was finalized.
We continued the work with wind power projects across the Nordics. At the forefront is the 800 MW Davvi wind farm project in Finnmark, Norway, which is currently in the permit phase.
The energy transition will not happen without innovations. Experimenting with innovations requires patience and quite often an extensive R&D budget. Energy companies need to show leadership in bravely promoting and developing scalable game changing solutions. St1 lead by example with our geothermal heating plant concept in Otaniemi and Cellunolix concept in Kajaani. None of these projects will turn into positive cash flow anytime soon but we are sure that the knowledge we have gained so far will one day turn into commercially viable CO2-aware energy.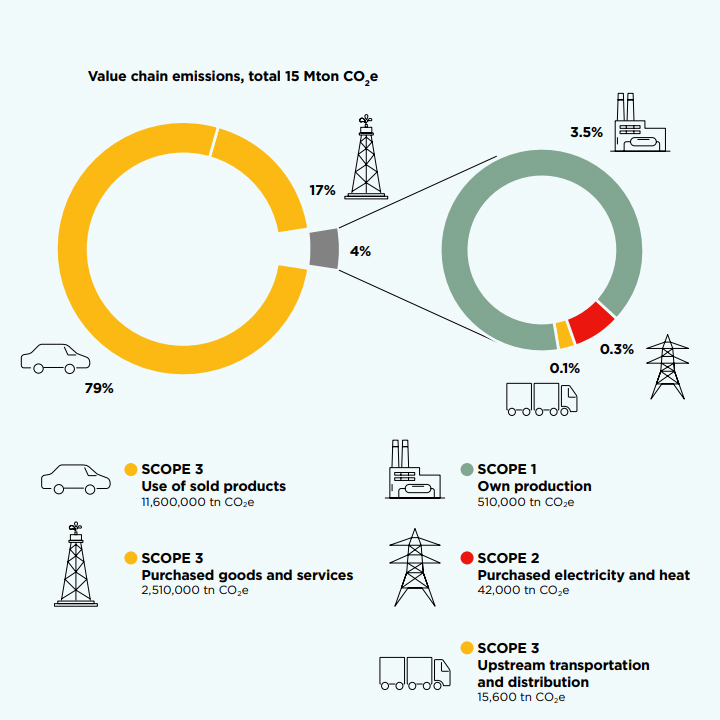 "We were able to execute our strategy as planned, implement planned investments, and carry on with several major growth projects."
Strengthening the organization for the future
Despite the COVID-19 pandemic continuing in 2021, our strong Nordic organization continued to enable good performance. We were able to execute our strategy as planned, implement planned investments, and carry on with several major growth projects. We continued enhancing frequent internal communication and focused on maintaining psychological safety and trust within the organization even in challenging circumstances. I am truly proud of how our people were able to adapt to the changing conditions and how our supervisors endured the situation and successfully led their teams with the extra layer of challenges.
However, the prolonged exceptional COVID-19 situation coupled with challenges created by the worsening energy crisis in Europe in the second half of the year, showed us the value of having a physical presence and working together are, especially in a flat and agile organization like ours. Now that we can finally enjoy our work communities and encounters in the workplace, we will continue to develop our working conditions, for example, through new or refurbished facilities. I trust that we have now returned, even stronger, to a more normal everyday life
Our organization continues the transformation to be fit for the future. We are a company in transition, and we need to adapt accordingly. Our strategy execution demands new competencies that we as an organization must nurture and acquire even more. This also requires dedicating our resources to developing a profitable and sustainable business for the future. We need to ensure that our low hierarchy and fast decision-making processes enable us to make agile but controlled moves in an ever- changing world, which also challenges us to accelerate our thinking and doing. Our company culture, Culture for Growth, gives us a strong platform to grow and transform – not only as an organization but also as individuals.
I would like to extend my warmest thanks to our employees for their humble work effort and team spirit. I would also like to thank our clients and partners for your trust in our services and activities in these challenging times.
At the time of writing, the Russian invasion of Ukraine has brought war to Europe. I truly hope that hostilities will end quickly and peace will be achieved. Our thoughts are with the Ukrainian people.