The JV Biogass Energi AS, owned 33.33% by St1, will build six biogas filling station across Norway which will be operational by year end 2024. This is part of a governmental initiative by Enova to establish a nation-wide network of biogas filling points.
Enova SF is owned by the Ministry of Climate and Environment. They work to reduce greenhouse gas emissions, development of energy and climate technology and a strengthened security of supply.
Enova previously granted funds to help establish this network, and Biogas Energy was granted 42 million NOK to build up to eight stations. By investment decision Biogas Energy decided to go for six of these, due to lack of properties in the last two locations.
In line with our vision
"With our vision to be the leading producer and seller of CO2 aware energy, this is definitely a step in the right direction, especially as our customers now can expand their fleet of biogas trucks. We see a huge interest for this from our existing customers, and believe biogas is an important part of the future energy mix, together with the upcoming efforts to establish EV charging for heavy duty trucks", says Kristine V. Grant-Carlsen, CEO of St1 Norway.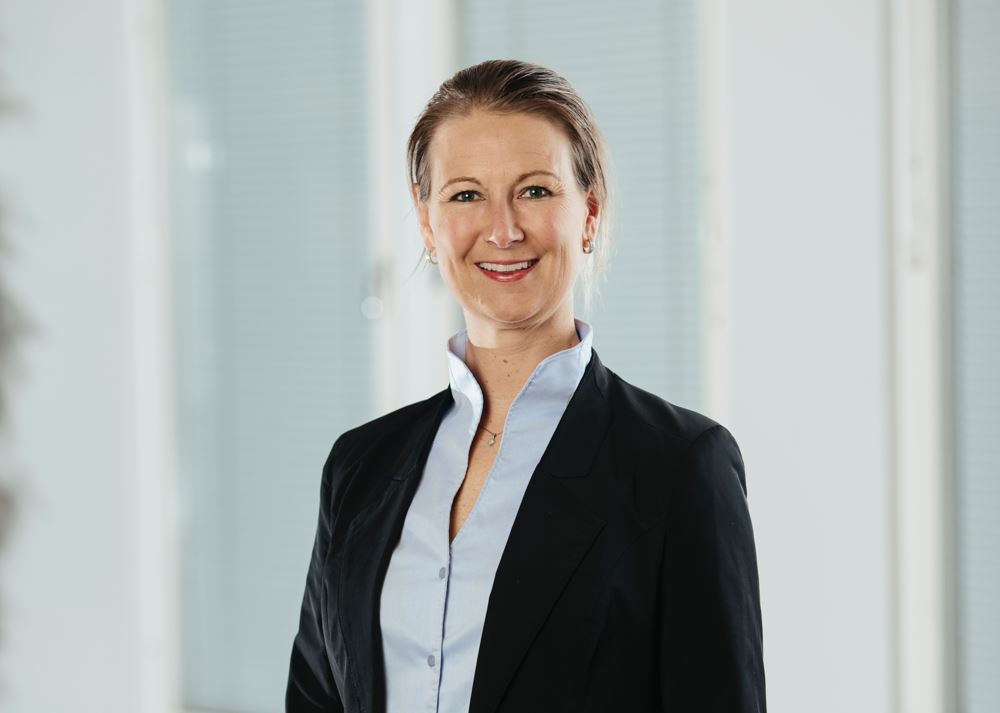 "Biogas plays a significant role in St1's own energy transition and it accelerates decarbonizing of emissions in transport sector. In Sweden, we are the market leader in the biogas business. We have recently announced that the distribution of the liquefied biogas (LBG) will expand as well to Finland. Now it's the right time to do the market entry also to Norway. I would like to warmly thank everyone who has involved the process so far", says St1's Director of Gas Business Matti Oksanen.
Glad to contribute to a national network
Anniken Heder, Sales Director of St1 Norway is on the board of Biogass Energy, is glad they now can proceed, and start informing customers.
"It's been quite a journey to come to the point of the investment decision, and I'm really happy that we now can proceed and contribute to a larger network of biogas filling stations in Norway. Our Sales force is very eager to start communicating this to our customers, and we are sure this message will be well received", she said.
Today Enova published a press release today and their head of marketing, Marie Tranaas Skjævik said the following:
"We have supported various parts of the biogas value chain with approximately 1000 million NOK since 2009. This has provided us with several production units, 1400 biogas vehicles and 30 filling stations. Now we see companies like Biogass Energi investing and taking this market further, which will help reduce emissions from the heavy-duty sector", she said.
Find more interesting stories from St1 here
St1 has strong expertise in both biogas production and distribution in Nordics
In Sweden, St1 is already a leading biogas player in the traffic segment. We import and export biogas and deliver it to customers through several sales channels. St1 has six biogas production and upgrading units, two of which are partly owned companies, Söderåsen Bioenergi AB and Falkenbergs Biogas AB. In addition, St1 is in the construction of a biogas upgrading and liquefaction refinery in Sobacken, Borås, in Sweden. The biorefinery is expected to commence operations by the end of 2023.
During 2022, St1 also became the second largest shareholder in Scandinavian Biogas Fuels International AB. Scandinavian Biogas is one of the leading biogas producers in the Nordics.
In Finland, St1 and the food company Valio have established a joint venture to produce renewable biogas from dairy farm manure and other agricultural by-products as fuel for heavy-duty transport. The joint venture company, Suomen Lantakaasu Oy, is planning to build Finland's biggest biogas production plant in Upper Savo, Finland. The Finnish Ministry of Economic Affairs and Employment has granted EUR 19.2 million in funding for the construction of Suomen Lantakaasu Oy's biogas and liquefaction plant.