Brocklesby's first year as a part of the St1 family ended up being the most profitable year for Brocklesby, and through trust and communication, this collaboration has truly been beneficial for both parties.
Brocklesby, an expert in recycling used cooking oil and fatty food waste - and one of the UK's leading oil recycling processors - was acquired by St1 on January 31st, 2022. Sometimes when a business is acquired, employees may feel a sense of alarm, and wonder what it might mean for their own jobs. According to Neil Taylor, Managing Director at Brocklesby Ltd., St1 has let people at Brocklesby get on with their work, which is why such concerns did not materialize.
"The acquisition has been received tremendously well. I think people have understood the reasons why we sold the business: it made a great deal of sense, and it positions us well to meet our future ambitions," Taylor asserts.
"I am very proud to say that, after these 12 months, our team is the same as it was before, and we still retain the same energy and positivity within the business," says Taylor.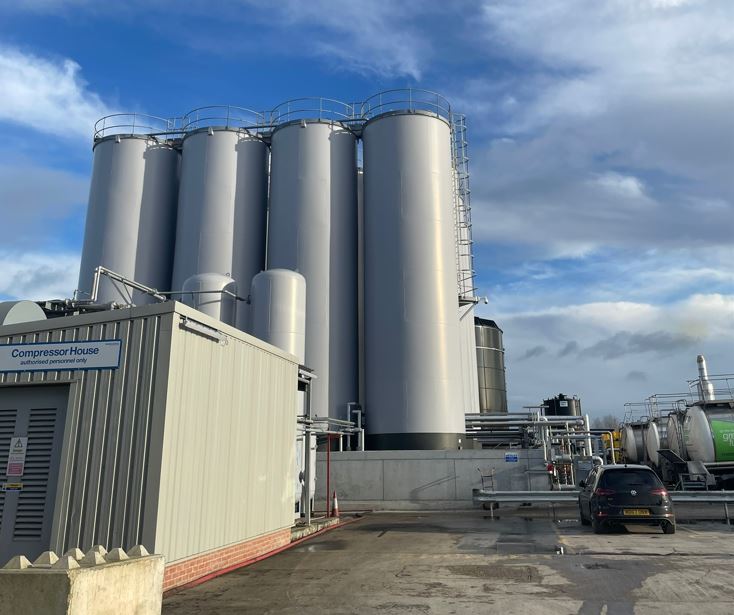 Brocklesby continues to grow well, and trust has been built between both parties. Communication has been key to this fruitful collaboration, as it has given people the space to focus on the important things:
"I think this success came about through solid, clear communication. It allowed us to continue to develop our operations. We've managed to grow our volume of procured feedstock by 11% compared to the previous year and enjoyed the most profitable year that Brocklesby has ever had, all during our first year as a part of St1. This calls for huge applause for everyone involved."
New opportunities on both sides
As St1's biorefining business grows, the need for feedstock increases as well. Currently, Brocklesby's production equates to 60,000 tons of cooking oil. In the future, their goal is to provide an even larger share of St1's needs. But used cooking oil is not all that Brocklesby has to offer.
"I think we've added a lot of value with our knowledge of the marketplace, predominantly in the UK. We've also offered St1 security of supply and broadened their horizons. It's not just used cooking oil that we can supply, there's a wider feedstock range that we can offer."